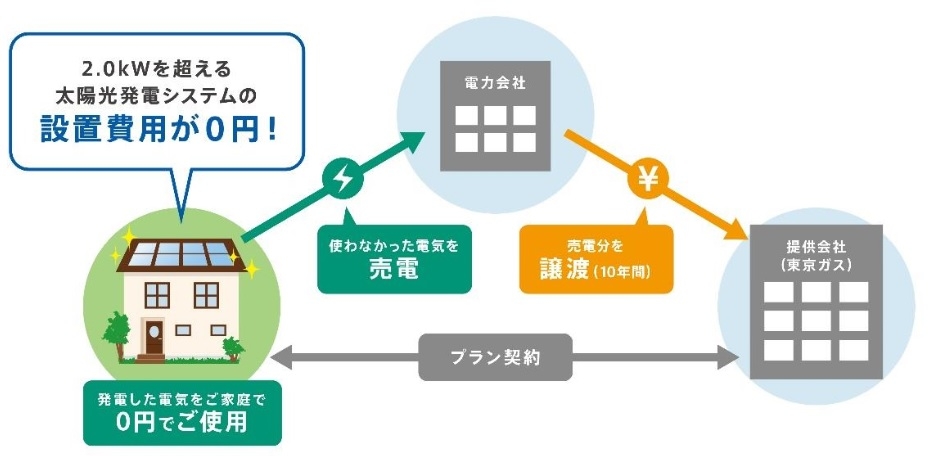 Mitsubishi Estate Home Co., Ltd. will start a service called "Forever Solar for Aerotech," that installs solar power generators for free, on the 17th.
The company and a service provider (Tokyo Gas Co., Ltd.) will jointly provide a solar power generation system free of charge for newly-contracted properties. The customer enters into a 10-year contract with the service provider through the company.
The company installs a solar power generation system, and customers can use the electricity generated by the solar power generation system at home. Surplus power is sold to a power company, and the sold power can be transferred to a service provider. After the 10-year contract period, all power generated will be available to the homeowner.
The residences this service is targeting are the company's new custom-built homes (including rental housing). These are either houses that have a combination of gas and electric power, or all-electric houses.